Former Titleholders
---
Miss Solano 2014, Anysa Islam


---

Age: 21
Hometown: Vallejo, California
School: Diablo Valley College
Talent: Vocal
Platform: Speak Up! The Importance of Dialogue
Interesting Facts:


Was homeless and slept in a closet for a year
Performed at Lincoln Center in New York City where she was featured on Good Morning America
Carrier of Sickle Cell trait



---
Miss Solano 2013, Angela Laird

---

Age:

21

Education:

Sonoma State University

Career Ambition:

Obtain her MBA and Work in Corporate Marketing.

Talent:

Vocal/"Once Upon a Dream"

Platform:

Get Ticked Off at Lyme Disease!

Interesting Facts:

I was a Guest of Honor at Bay Area Lyme Foundation's 2nd Annual Polo for Lyme benefit event that raised $125,000 for Lyme disease research.
One of my passions is designing and sewing clothing to sell on my Etsy shop, Ticked Off at Lyme!
I enjoy working with and learning Adobe Creative Cloud programs to improve my creative marketing skills.
---
Miss Solano 2012



, Courtney Strysko

---

Age:

18

Education:

Diablo Valley College

Career Ambition:

Obtain a Masters in Nuclear Engineering. Become a Nuclear Officer in the Navy.

Talent:

Tap Dance/"Candy Man"

Platform:

Vote for America

Interesting Facts:

Has been dancing for 15 years and did her first stage solo at 4 years old, is the youngest of four kids in a blended family, bakes extravagant cakes for family and friends, graduated high school in three years, has danced in the Nutcracker with the Russian ballet, has taught karate students from the California School of the Blind and was the winner of a soap box derby.
---
Miss Solano 2011, Julianna Johnson

---

Age:

18

Education:

UC Davis

Major:

Pre-medical Biological Sciences

Career Ambition:

Become an Optometrist

Talent:

Ballet en Pointe

Platform:

The Gift of Sight

Interesting Facts:

Distant relative of President James Buchanan
3/4 German, 1/4 Korean
Participant in Challenge Day pilot show filmed by MTV "If You Really Knew Me"
---
Miss Solano 2010, Sarah Portugal

---

Age:

23

Education:

CSU Sacramento

Major:

Pursuing a Masters in Education Studies

Career Ambition:

Ph.D in Educational Marketing/J.D. in Disability Law Educational Advisor in the legislature

Talent:

Piano - 'Flight of the Bumblebee' (at Miss CA 2010)

Platform:

Inclusive Education

Interesting Facts:

Graduated high school at fifteen and college at twenty
Special Education and Piano Teacher

Was a Student Diplomat to China
Powered by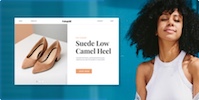 Create your own unique website with customizable templates.