Step 1: Check your eligibility

Must be a United States citizen




At least 17 years old at the time of local pageant




No more than 24 years old on December 31, 2016




High school graduate or will become a high school graduate or complete the GED testing program prior to July 30, 2016 (for the 2016 Pageant Year).




Female, never married and never have had children




Legal resident of California at least 6 (six) months prior to local pageant competition




Must maintain the basis for eligibility throughout the local and state competition




Meet ONE of the three geographic eligibility requirements below for Solano County



---
Step 2: Review the Phases of Competition

Talent (35%)
Each contestant performs a 90 second routine of her own choosing. Some possible talents include all types of singing, dancing, gymnastics, instrumental music, dramatic or comedy monologues, baton twirling and ventriloquism. Other talents that can be performed solo on a stage are also possible. Scoring is based on contestant's skill and personality, interpretive ability, technical skill level, stage presence and the totality of all elements, including costume, props, voice, use of body and choreography.

Personal Interview (25%)
Each contestant participates in an individual 10-minute press conference-style interview with our panel of judges. There are typically 5 to 7 judges on a panel. Contestants are questioned on their background as presented on their fact sheet, educational and career goals, opinions on current events and social issues, interests, hobbies and extracurricular activities. Scoring is based on overall communication skills, including personality, intelligence, validated opinions, emotional control, overall first impression and personal appearance, and whether the contestant possesses the overall qualities and attributes of a Miss America.

Evening Wear (20%)
Each contestant appears on stage in an outfit of her own choosing, representative of what she would wear to a formal social event. Evening gowns are appropriate for this phase of the competition. Scoring is based on overall first impression, sense of confidence, personality and stage presence, walk and posture, appropriateness of attire and sense of attractiveness.

Lifestyle & Fitness in Swimsuit (15%)
Each contestant briefly appears on stage in a one or two-piece swimsuit and footwear of her own choosing. Scoring is based on overall first impression, statement of physical fitness and health, overall physique which is pleasing to her height, weight and bone structure, walk, posture and grace, sense of confidence and presence on stage.

On-Stage Question (5%)
Each contestant answers a question of random selection during this phase. The on-stage question is designed for the contestant to make an on-stage statement of her interests, opinions and aspirations. Overall first impression, charisma, and stage presence to be a spokeswoman for the local and state organization will be evaluated. Judges will give special attention to whether or not the contestant answered the question and if she had the commanding presence to make the audience want to listen to her.

Top 5 Final Ballot
Based on the performance in the five phases of competition, the Top Five Finalists will be named. The Top Five Finalists enter the final round of competition with zero points. The judges will then rank the contestants in the order they individually believe the contestants should finish on a Final Ballot.Each judge will rank the Top Five contestants on a Final Ballot. A first place vote is worth ten points, a second place vote is worth five points, a third place vote is worth three points, a fourth place vote is worth two points and a fifth place vote is worth one point . The total of the Final Ballots alone will determine the outcome of the pageant. The high and low scores on the Final Ballot will NOT be dropped. All judges votes count on the Final Ballot.
---
Step 3: Request a Contestant Information Packet

If you would like to become a Miss Solano contestant, request a

Contestant Information Packet

. It will be e-mailed to you and will include all of information you need to compete. Once you receive this, complete all of the necessary paperwork and send to the address listed in your packet. You will then receive confirmation that you are an official Miss Solano Contestant and receive information on Contestant Orientation, Rehearsals and more!

Questions? Contact Sarah Portugal at Sarah@MissSolano.org.
Powered by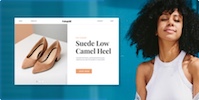 Create your own unique website with customizable templates.